Repair and Calibration Services
8757A
8757A scalar network analyzer 10MHz-60GHz (req.11664 or 85027)
Our full capability repair facility can repair and calibrate your Keysight Agilent HP 8757A Scalar Network Analyzer. Keysight Agilent HP 8757A Scalar Network Analyzer Repair and Calibration Service. Free Repair Estimates. Analyzers are our business. We specialize in servicing obsolete, unsupported, Agilent Keysight HP Test Equipment.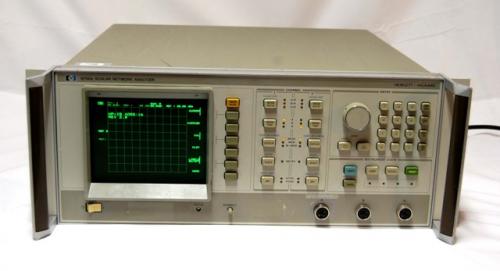 Description:
The Keysight 8757A scalar network analyzer measures insertion loss, gain, return loss, SWR, and power quickly and accurately. With high-performance detectors and directional bridges, and a companion Keysight source and printer, this analyzer becomes the basis of a complete measurement system with superb performance. The Keysight 8757A features three detector inputs and two independent display channels, allowing simultaneous ratioed or non-ratioed measurement of your device's transmission and reflection characteristics.
Specifications:
This product is no longer sold by Keysight, but is still fully supported. You can receive free enhanced self-support via the Keysight website or by calling or emailing the Keysight Contact Center. Repair and calibration agreements and per-incident services are available from Keysight Service Centers. Use the "Contact an Expert" link at the top of this page to learn more about your calibration & repair services or replacement options.