Repair and Calibration Services
8510C
8510C network analyzer 45MHz-110GHz.
Our full service facility can repair and calibrate your Keysight Agilent HP 8510C Network Analyzer. We specialize in servicing obsolete, unsupported test equipment.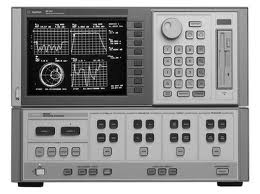 Description:
HP 8510C system can be easily configured for making measurements at millimeter-wave frequencies. Hewlett Packard offers hardware for configuring systems in the 26.5 to 40 GHz, 33 to 50 GHz, 40 to 60 GHz, 50 to 75 GHz, and 75 to 110 GHz waveguide bands.